Against Nature [Audiobook]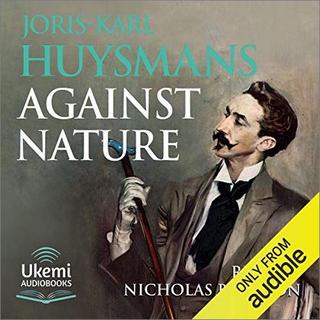 Against Nature (Against the Grain) [Audiobook] by Joris-Karl Huysmans
English | ASIN: B01MZIIO1V | [email protected] kbps | 7h 56m | 219 MB
Against Nature was one of the most shocking French novels of the 19th century. When it was published in 1884, it thrilled the aesthetes, the poets, and the intellectuals of Europe on both sides of the Channel (notably Oscar Wilde) because for all its lofty tone, it had, as its core, an unbridled decadence, and it was this same character that challenged, even horrified, established bourgeois society.
Des Esseintes, a minor aristocrat but a high intellectual – deeply cultured and well-read – can no longer bear contemporary Parisian life in any of its forms! As a youth he had experienced the monastic environment and later academic life, but, remaining unfulfilled, he immersed himself in the multifarious sensual pleasures so readily available in Paris.
Still deeply unsatisfied, he decides to move to a house in a village in the countryside. Here he can create his own controlled environment with a minutely designed interior supporting his particular artistic tastes. At last he can live alone with his books, his reflections, and his needs. Nothing will interfere with how he wants to live, what he wants to see, to read, to study, to smell, to eat. However, a life of such total personal indulgence, even on a lofty intellectual and artistically sensitive plane, proves anything but easy – or satisfying.
The character of Des Esseintes, intense, testing, infuriating, but astonishing, was said to have been influenced by the famous aesthete of the time, the Comte de Montesquiou (also a model for Baron de Charlus in Proust's In Search of Lost Time), while Against Nature makes an unmistakeable appearance in The Picture of Dorian Gray. Nicholas Boulton here reads one of the best early translations (published anonymously and originally titled Against the Grain), which has been revised to reinstate sections originally cut to protect sensibilities of the time. It is the full novel as Huysmans intended.


https://www.file-up.org/qvmlcwfva6jd