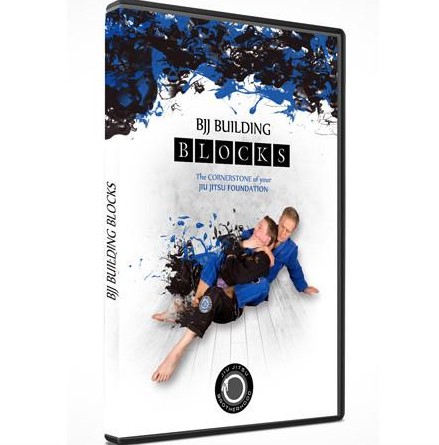 BJJ Building Blocks with Nic Gregoriades
Build a Rock-Solid Jiu Jitsu Foundation & Massively Improve Your Mat Skills.. For Less Than 1/2 the Price of Private Lesson!
Nic Gregoriades invites you to train with him in BJJ Building Blocks – a comprehensive video course designed to teach you the basic, fundamental techniques you need to build a powerful jiu jitsu game – from the ground up.
Now available for the first time ever, one of BJJ's most respected instructor's breaks down all the most essential moves in a comprehensive, step-by-step video course
Nicolas Gregoriades, widely regarded as one of the best jiu jitsu instructors in the world, was Roger's Gracie's first black belt-having earned it in just over 4 years. Nic is known for his holistic and practical approach to jiu jitsu training, and has developed a clear, detailed and effective teaching style that guarantees results for his students. Nic is also the founder of the Jiu Jitsu Brotherhood and author of the bestselling BJJ training manual The Black Belt Blueprint.
As you may know, private lessons with a BJJ black belt are expensive and usually start at around $100/hour. Nic usually charges $300/hour. But for a fraction of that, you'll get access to over 50 videos where you'll learn:
– How to tap your opponents from dominant positions using high-percentage attacks
– Simple and effective passing strategies-that defeat even the trickiest guards
– Some of Nic's most trusted escapes, and how to use them to build an air-tight defence against aggressive opponents
– How to never get frustrated wondering what technique to use again
– The triangle choke: how to do it right – and how many do it wrong
– How to defeat bigger, stronger opponents with technique-even if you lack strength or flexibility
BJJ Building Blocks is a collection of all the most essential principles and techniques Nic has learned throughout his lifelong study of jiu jitsu. Many of these he learned from Roger Gracie, some he learned from training partners and contemporaries, and others were picked up during his travels in Brazil and Japan.
Nic prides himself on teaching only what works, for himself and for his hundreds of students around the world. Every one of these moves has been tested for hundreds of hours on the mat, so you can be sure they will work for you too.
Inside BJJ Building Blocks Nic will show you:
– Vital principles from each of the major positions
– Dozens of high-percentage submissions
– The simplest and most effective ways to pass the guard (these will surprise you!)
– Devastatingly powerful sweeps and attacks from the bottom
– 2 sure-fire ways to escape the frustrating side-mount position
– The most important throws and standing attacks for sport jiu jitsu
– Often-overlooked takedowns from the knee-start position, and the best way to use them
– Defences and counters against the most commonly experienced attacks
– The easiest way to break down a stronger opponent's posture
– One of the most powerful open-guard attack combinations in jiu jitsu
– And more!
BJJ Building Blocks features studio-quality, professionally shot videos of Nic teaching you the fundamental principles of BJJ, presented in a concise, easy-to-follow course. Here are the modules you'll get when you invest in BJJ Building Blocks today:
Module 1: Standing Techniques & Takedown
Module 2: Passing the Guard
Module 3: Attacking with the Closed Guard
Module 4: Open Guard Sweeps
Module 5: Escaping the Side Mount
Module 6: Attacking from the Side Mount
Module 7: Defending & Submitting from the Mount
Module 8: Escaping the Back Mount
Module 9: Control and Finishes from the Back Mount
Module 10: Understanding the Half-Guard
Module 11: Defending from & Defeating the Turtle Position
Module 12: Knee on Chest & North South Tools

https://novafile.com/27d50ie8xrfq/[email protected]
https://novafile.com/6z09c4m6mfei/[email protected]
https://novafile.com/sf6dnxlfl5tv/[email protected]
https://novafile.com/kt3ilpsq18xc/[email protected]

Join the files with Free-File-Splitter v5 & extract with WinRar
Password: Golden_Plaza