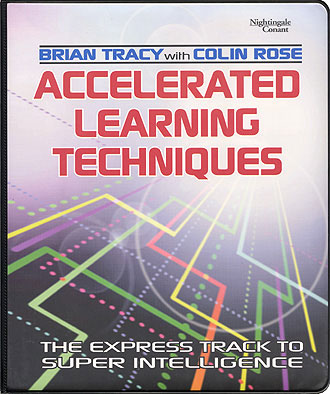 Album : Accelerated Learning Techniques
Performer : Brian Tracy & Colin Rose
Program Type : Audiobook + PDF
Version : Original recording
Publisher : Nightingale-Conant
Comment: : Science has suggested that the human mind has an almost infinite potential for learning and processing information. The problem has always been how to access this incredible power. Accelerated Learning Techniques tells you how. Based on Nobel Prize-winning research, the cutting-edge methods revealed here can make a dramatic difference to you and your family, virtually guaranteeing success at work and school. For this is the ideal learning program, enabling you to identify and use your own unique way of learning, unleashing the power of your whole brain. And as a result, you'll gain skills that put you in the top 1% of people in our society.
Audio
Format : MPEG Audio
Bit rate : 128 kb/s
Channel(s) : 1 channel
Sampling rate : 44.1 kHz

https://safelinking.net/zDzPXlj