Great Minds of The Eastern Intellectual Tradition [Audiobook]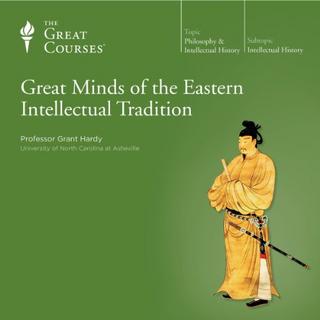 Great Minds of the Eastern Intellectual Tradition [TTC Audio]
English | ASIN: B00DTNVNT2 | [email protected] kbps | 18h 36m | + PDF Guidebook | 514 MB
Western philosophy is a vast intellectual tradition, the product of thousands of years of revolutionary thought built up by a rich collection of brilliant minds. But to understand the Western intellectual tradition is to get only half the story. The Eastern intellectual tradition has made just as important a contribution – and is also the product of thousands of years of cumulative thought by a distinct group of brilliant thinkers.
Their ideas demonstrate wholly different ways of approaching and solving the same fundamental issues that concerned the West's greatest thinkers, such as the existence of God, the meaning of life and the nature of truth and reality.
This epic and comprehensive 36-lecture examination of the East's most influential philosophers and thinkers – from a much-honored teacher and scholar – offers a thought-provoking look at the surprising connections and differences between East and West. By introducing you to the people-including The Buddha, Ashoka, Prince Shotoku, Confucius, and Gandhi – responsible for molding Asian philosophy and for giving birth to a wide variety of spiritual and ideological systems, it will strengthen your knowledge of cultures that play increasingly important roles in our globalized 21st-century world.


https://www.file-up.org/sk4ctxje667a