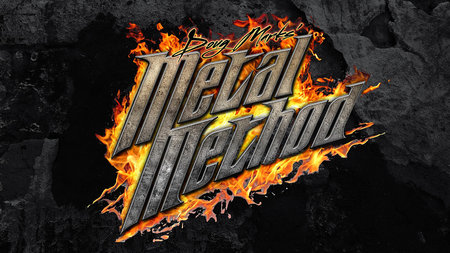 Metal Method – The Complete Guitar Course – Weeks 1-24 (2016)
MP4 | AVC 5962kbps | English | 1280×720 | 30fps | 6 hours | AAC stereo 189kbps | 16.16 GB
Genre: Video Training
Ok peeps, here is installment one of the long awaited Metal Method Complete Guitar Course. It also has the benefit of having a metafile overlay which allows you, if you use a player like VLC media player, to toggle the playlist. This will allow you to skip around each lesson and see each part and what time it plays within the list. If all of this sounds confusing which it was to me at first then just click on the .m3u file and when it activates your player, your playlist should come up automatically. I've included the overlay for those of you that are curious but you don't need to unzip because I've already done that for you. It won't hurt anything if you want to try it out though. Just unzip the overlay file into the current directory with the weekly files. Enjoy, have fun, and feel free to leave me any questions or comments and please seed.
Lesson 01
Getting started : tuning guitar : how to read tab : how to hold a pick : power chord basics : basic picking technique : parts of the guitar : Guitar Pro software : rock guitar sound from your amp : pentatonic scale position 1
Lesson 02
Form the correct habits : chord progressions : octaves : sharps and flats : guitar lick basics : using Guitar Pro : note names : pentatonic position 2 : scale shape overview
Lesson 03
How much time to devote to practice : open chords : how to read chord diagrams : angle of fingers and finger pressure : song and backing track : minor pentatonic position 3 : goals and level of commitment
Lesson 04
Pentatonic position 4 : 2 songs with backing tracks : riff song : kinda heavy song : pentatonic licks and riffs : pentatonic 4 position review
Lesson 05
Rhythm guitar discussion : speed and accuracy exercise : pentatonic position 5 and review: play along song exercise : string heighth and guitar set-up : pentatonic shapes
Lesson 06
Explanation of rhythmic notation : Em Am open chords : balad with backing track : AC/DC style with backing track : commentary on being a guitarist, practice & motivation
Lesson 07
The barre chord experience begins : drop D tuning, first step to master the barre : power chords with one finger : Molten Metal (heavy tune with backing track : I, IV, V progression : intervals : major scale analyzed : 5 string barre : making practice a habit
Lesson 08
Beginning of top ten tips for guitar mastery : the value of repetition : making practice sessions effective : speed and accuracy exercise : 3 diatonic patterns : triplets : six string barre chords continued : shapes from E Major barre progressed up the neck : A Major, A minor 7th, A minor, 7th barre chords : songs with backing tracks
Lesson 09
Tip 9 to become an amazing guitarist, create your own program : hammer-on technique : Doug's favorite dexterity exercise : great acoustic guitar technique : all of the common open chords for rock guitar : chord chart
Lesson 10
Tip 8 to become an amazing guitarist : pull-off technique : hammer technique continued : speed and accuracy exercise : D, Dm, Dm 7, D7 five string barre: tricks include pick rake, volume sell, whale mating call
Lesson 11
Tip 7 to become an amazing guitarist : improvising : finding the key to a song : Internet era guitar playing : song "Aces High" with backing track : hammers and pulls combined : hammer-pull triplets : string bending technique : bend with vibrato
Lesson 12
Tip 6 to become an amazing guitarist : 4 rock n roll progressions from simple to complex : 4 backing tracks to play along with the progressions : pull-off / hammer-on finger exercise
Lesson 13
Tip 5 to become an amazing guitarist : string muting technique : double-kick aggresive song with backing track : really cool riff song with backing track
Lesson 14
Tip 4 to become an amazing guitarist : A minor chord progression : A major chord progression : hammer pull riff with backing track
Lesson 15
Beginning of intermediate section : tip 3 to become an amazing guitarist : vibrato : natural harmonics : pick harmonics : tremelo picking : two-hand tapping : whammy bar technique : bend / tap : chromatic finger exercise
Lesson 16
Tip 2 to become an amazing guitarist : song with backing track / barre chord practice : linear chromatic finger exercise : A minor lick featuring slide technique : C minor pentatonic lick with bend and pull : Speed and Accuracy exercise
Lesson 17
Tip 2 to become an amazing guitarist : hypnosis is not a factor : the incredible Lick – O – Matic : ear training tool : 4 note lead : 4 note lead backing track for improvising lead guitar practice
Lesson 18
The beginning of the Pentatonic Zone : pattern 1 practice : first part of 5 section pentatonic lead : backing track : metronome info : using Guitar Pro tab : advanced pick holding : track your progress : repetative movement injuries
Lesson 19
Pentatonic Zone continued : pattern 2 practice : 2nd part of pentatonic lead : backing track : triplet demonstration and exercise : sequences : building leads : no shortcuts (motivational)
Lesson 20
Pentatonic Zone continued : pattern 3 practice : how to develop automatic technique : alternate fingering : 3 pattern review : 3rd part of pentatonic lead : bonus sixteenth note sequence
Lesson 21
Pentatonic Zone continued : pattern 4 practice : accuracy test : four sequences reviewed : four pentatonic patterns reviewed : section 4 of pentatonic lead and backing track
Lesson 22
Pentatonic Zone completed : next lesson preview : 5th pentatonic pattern practice : octave lower : complete 5 part pentatonic lead with backing track : Doug's Trower jam
Lesson 23
Beginning of the 5 note lead (Weeks 23 – 25) : reasonable expectations and goals : trapezoid shape : 4 note box reviewed : chord progression for 5 note lead : BB King Blues Box : first part of lead in 3 parts at slow and normal speed : rhythmic and melodic variety
Lesson 24
5 note lead continued : explanation of midi based software : speed and accuracy exercise : new section with backing track of the song "Back in Time" : Song review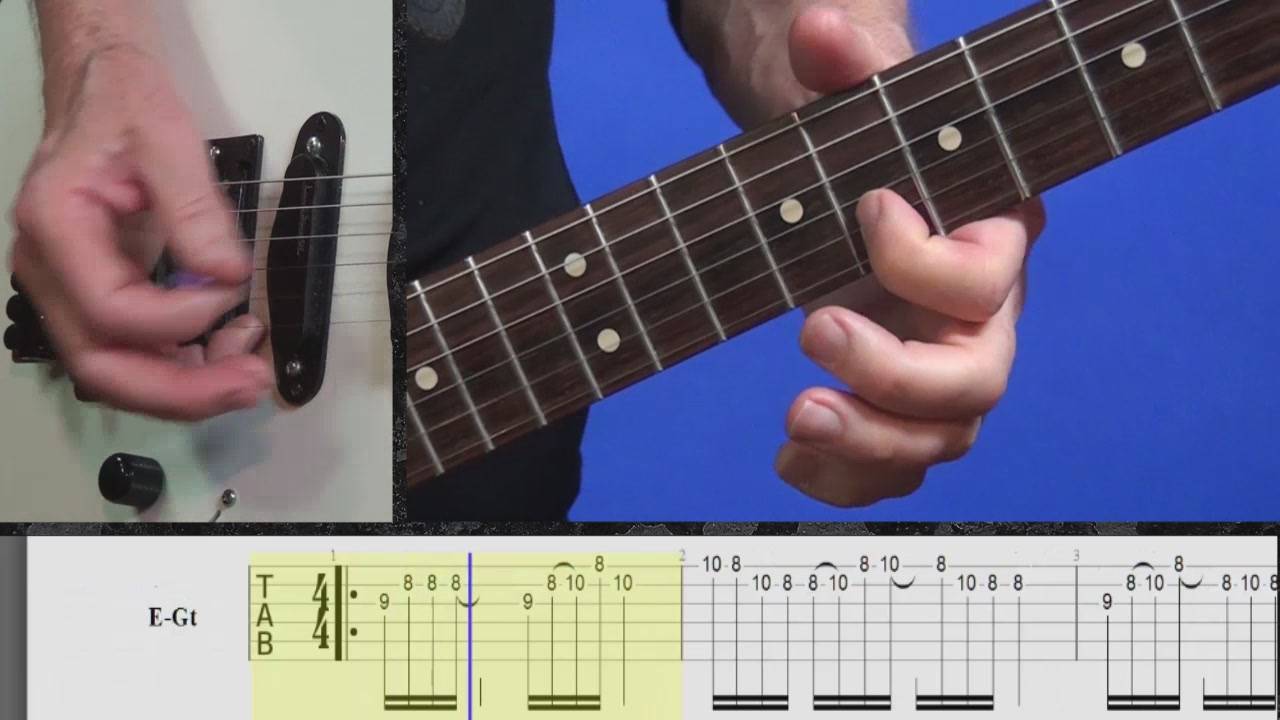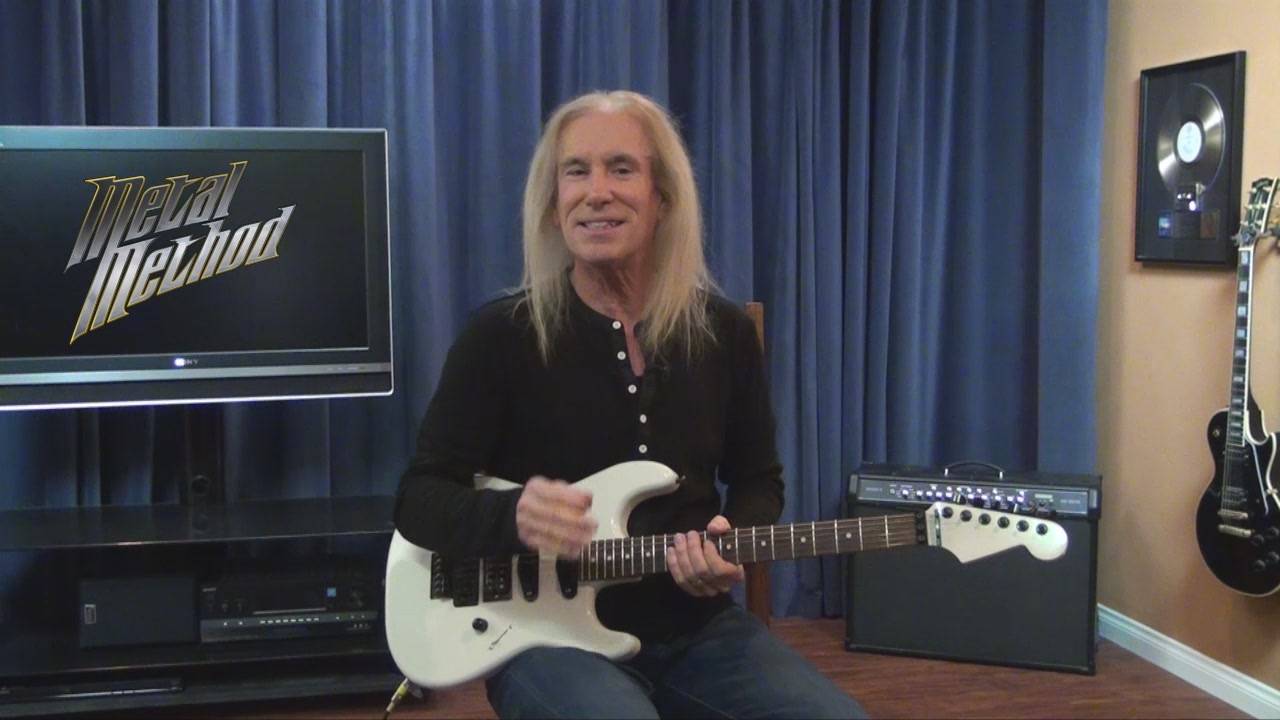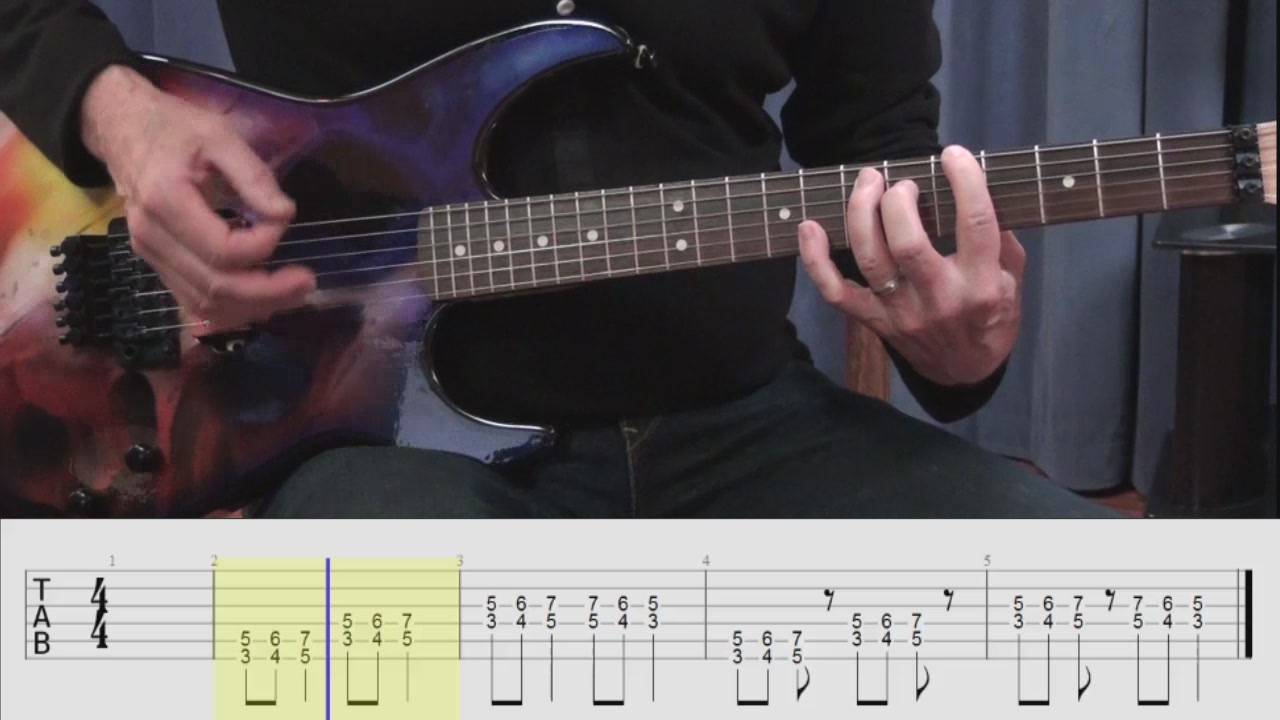 http://www.nitroflare.com/view/CBA75FE3E8DEA0C/Metal_Comp_Guit_Cou_Weeks_1-13.part01.rar
http://www.nitroflare.com/view/446146C5BBE74D0/Metal_Comp_Guit_Cou_Weeks_1-13.part02.rar
http://www.nitroflare.com/view/07650DE690167D7/Metal_Comp_Guit_Cou_Weeks_1-13.part03.rar
http://www.nitroflare.com/view/264053D8656663D/Metal_Comp_Guit_Cou_Weeks_1-13.part04.rar
http://www.nitroflare.com/view/F7F18E8A604DFDB/Metal_Comp_Guit_Cou_Weeks_1-13.part05.rar
http://www.nitroflare.com/view/AE9F5868C4A104F/Metal_Comp_Guit_Cou_Weeks_1-13.part06.rar
http://www.nitroflare.com/view/AB236E881887BA7/Metal_Comp_Guit_Cou_Weeks_1-13.part07.rar
http://www.nitroflare.com/view/0B86216374AABA0/Metal_Comp_Guit_Cou_Weeks_1-13.part08.rar
http://www.nitroflare.com/view/018A3066C1CDF5A/Metal_Comp_Guit_Cou_Weeks_1-13.part09.rar
http://www.nitroflare.com/view/76B8CED95730E27/Metal_Comp_Guit_Cou_Weeks_1-13.part10.rar
http://www.nitroflare.com/view/22C6834E4FEA101/Metal_Comp_Guit_Cou_Weeks_1-13.part11.rar
http://www.nitroflare.com/view/085B546D751052C/Metal_Comp_Guit_Cou_Weeks_1-13.part12.rar
http://www.nitroflare.com/view/588FB0AB0D3A23B/Metal_Comp_Guit_Cou_Weeks_1-13.part13.rar
http://www.nitroflare.com/view/B7297D1E5B73F92/Metal_Comp_Guit_Cou_Weeks_1-13.part14.rar
http://www.nitroflare.com/view/53BB40F318632CE/Metal_Comp_Guit_Cou_Weeks_1-13.part15.rar
http://www.nitroflare.com/view/2C72047728513AA/Metal_Compl_Guit_16_Weeks_14-24.part01.rar
http://www.nitroflare.com/view/EB51908CF73C847/Metal_Compl_Guit_16_Weeks_14-24.part02.rar
http://www.nitroflare.com/view/DBE34CC92C406F2/Metal_Compl_Guit_16_Weeks_14-24.part03.rar
http://www.nitroflare.com/view/81219E986E4DEE4/Metal_Compl_Guit_16_Weeks_14-24.part04.rar
http://www.nitroflare.com/view/33C46866FCE6BA5/Metal_Compl_Guit_16_Weeks_14-24.part05.rar
http://www.nitroflare.com/view/4842CCFBF6CF6F2/Metal_Compl_Guit_16_Weeks_14-24.part06.rar
http://www.nitroflare.com/view/5F0C11819B0F08D/Metal_Compl_Guit_16_Weeks_14-24.part07.rar
http://www.nitroflare.com/view/B1F5D8951B9FC8F/Metal_Compl_Guit_16_Weeks_14-24.part08.rar
http://www.nitroflare.com/view/869779D063D2ADD/Metal_Compl_Guit_16_Weeks_14-24.part09.rar
http://www.nitroflare.com/view/5B87AA7FA73ABFA/Metal_Compl_Guit_16_Weeks_14-24.part10.rar

Link checked on Thu May 09, 2019 2:52 pm [TheTeXasGoat]