Stories From The Secret War: CIA Special Ops in Laos [Audiobook]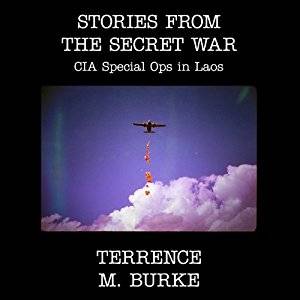 Terrence M. Burke (Author),‎ Michael Pearl (Narrator), "Stories From the Secret War: CIA Special Ops in Laos"
English | ASIN: B00HFFU3SW, ISBN: 1941105041 | [email protected] kbps | ~03:52:00 | 109 MB
In 1962, the International Geneva Accords declared Laos to be neutral and generally restricted from foreign
interference and foreign troops. Thus began the CIA's secret war in Laos, led by a handful of CIA paramilitary
officers in the mountains of Laos against North Vietnamese and Lao Communist forces. One of those secret warriors,
CIA Silver Star recipient Terrence Burke, gives a vivid account of primitive guerrilla warfare that eventually
led to an attempt by the North Vietnamese to capture him. Burke's stories of that war are of gritty and often
deadly hit and run tactics against the North Vietnamese, attempted rescues of downed pilots, and daily survival
far from American support.


https://www.file-up.org/jlhsc5m8ilqo