The Bhagavad Gita [Audiobook]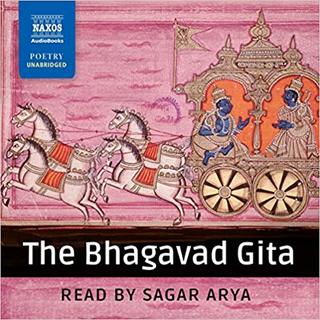 Sagar Arya (Narrator), "The Bhagavad Gita"
English | ISBN: 109405738X, 1781982554 | 2019 | [email protected] kbps | ~02:48:00 | 82 MB
Sanskrit for 'Song of the Lord', the Bhagavad Gita is a 700-verse Hindu epic that constitutes part of the faith's
vast cornerstone work, the Mahabharata. The book provides timeless truths and indispensible advice for believers
trying to overcome internal tensions, doubt and indecision. The teachings are conveyed in the form of a dialogue
between the Pandava general Arjuna and the deity Krishna, who helps Arjuna understand his position in the
Kurukshetra War, and guides him towards the right course of action. The Gita's treatment of duty and devotion
has inspired many, including the peaceful activist Mahatma Gandi, who referred to it as his 'spiritual dictionary'.
Music composed by Jan She.


https://www.file-up.org/1r5uc51ethve